Wes Donahue & Steve Glenn of OBKY Homes Team
License:
WD: 220819 & SG: 247349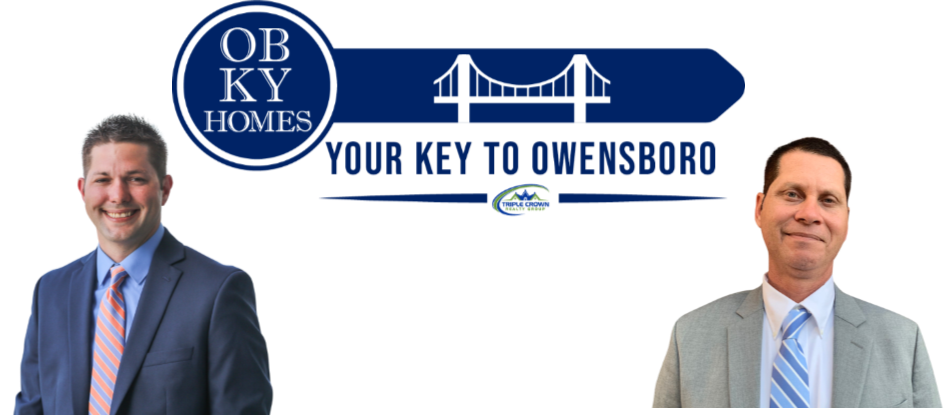 Wes is an Owensboro native and family man, as well as a full-service Realtor®.  Himself, his wife Jennifer and two sons, Brantley and Reegan, are lifelong Daviess County residents.  Wes provides top-notch customer service for residential real estate, first-time homebuyers, new construction, investment property and commercial real estate opportunities in Owensboro and surrounding areas.  Donahue graduated from the Kentucky Realtor Institute, is a member of the Greater Owensboro Realtor Association, Kentucky Association of Realtors, and also the National Association of Realtors. Wes operates the OBKYHomes team at Triple Crown Realty Group and is a licensed home inspector and owner of Premier Home Inspection KY LLC. You can visit his inspection business here https://premierinspectionky.com.
Steve Glenn, also a full service Realtor is also readily available to help with all your real estate needs. Steve serves as a buyers agent and listing agent with the OBKY Homes team at Triple Crown Realty Group.