8 Reasons to use OBKY homes team as your buyer's agent
Posted by Wes Donahue on Sunday, October 27, 2019 at 8:50 PM
By Wes Donahue / October 27, 2019
Comment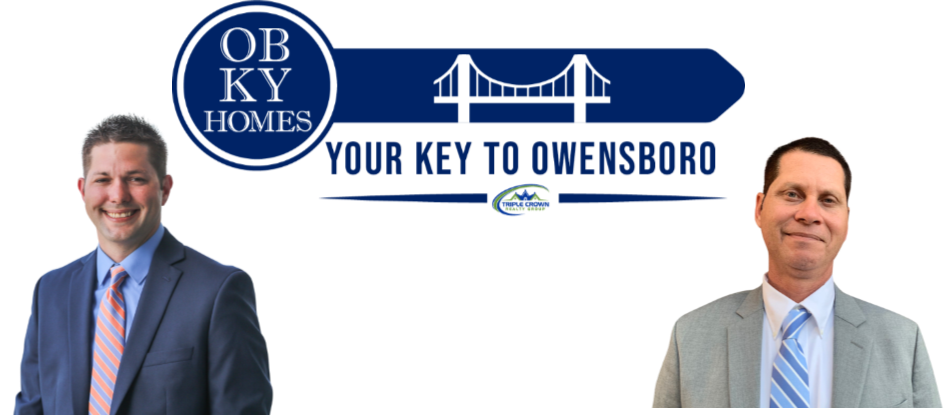 8 REASONS TO HIRE A BUYERS AGENT
Buying a home is typically one of the largest purchases you will ever make.
Do you go at it alone or have a professional on your side?
1. It won't cost you a dime.
That's right. In most cases, hiring a buyer's agent won't cost you anything. No, buyer's agents don't work for free. But they also don't get paid by the buyer. They get paid by the seller. Typically, the buyer's agent and the seller's agent will split the commission on a home sale.
The only situation where you might be expected to pay the buyer's agent is if the property is FSBO—For Sale by Owner—and the owner refuses to pay the fee for the agent. You can generally avoid such situations, though, just by verifying that any FSBO home you look at is being sold by an owner who has agreed to pay the buyer's agent.
Your agent should explain how commissions work in instances like this one. Keep in mind there might be a great for sale by owner out there that fits your needs perfectly. Part of your buyer agents job is to find one of these properties for you, should they become available.
If a for sale by owner won't pay a commission, you can always deduct that amount from what you offer the seller. This is one of the many reasons why for sale by owners rarely save money.
The fact you won't be paying any money out of your own pocket should be a significant reason for having a buyer's agent.
2. Custom Home Searches
You will tell us exactly what you are looking for in your next home. We will then take that criteria and set you up on a MLS search letting you know as soon as an exact match hits the market. Being in a sellers market, hot properties are receiving multiple offers in a matter of days.
It becomes important to be one of the first buyers to know when that perfect property hits the market. We will make that happen for you!
3. Your buyer's agent can advise you on financing and even help you find a lender.
The agent you work with should have extensive knowledge of different financing options. He or she can put you in touch with lenders that will meet the financing criteria you are looking for. Understanding different lenders is an essential aspect of the home buying process.
The agent will likely have one or more mortgage brokers that he or she likes to work with as well. So you can discuss your financing options with the agent and ask for recommendations on mortgage brokers.
One thing to keep in mind about financing—it is typically best to work with a local mortgage company when possible. Local companies know the market you are in better than those without any local presence. They tend to be easier to work with and more likely to be helpful.
.The last thing you want is a mortgage broker or lender that will take advantage of you.
4. The agent will take care of coordinating showings.
You only have so much time to spend looking at homes. Coordinating showings with sellers and their agents can be a juggling act, one that may become frustrating when inventory is tight, and homes are selling fast. An exceptional buyer's agent will be flexible with getting showings coordinated. They will work around your busy schedule as best they can.
5. Your buyer's agent serves as your professional negotiator.
You may be great at negotiating, or you may dread the prospect. If you are a good negotiator, you know the importance of knowledge when it comes to getting the best results. Your agent knows homes and the market and can use that knowledge to negotiate effectively on your behalf.
If you don't like negotiating, having an agent solves the problem. You discuss your offer with your agent, discuss terms, etc. They become your voice. You have the ultimate say, but can rely on the agent to do the talking and negotiating for you.
One of the most vital aspects of negotiating will likely come into play after the home inspection is done. If there are any significant inspection problems, you'll want your real estate agent to help negotiating credits, price reductions, and repairs. Negotiating after an inspection goes with the territory for a buyer's agent.
6. The agent you work with will understand how to navigate real estate contracts.
You may be quite familiar with buying homes, or you may be brand new to the process. But even if you have done this seven different times, you are still going to benefit from having a professional guide you through the contract process.
Real estate contracts can be confusing and difficult to understand, which is why having a representative looking out for your best interests—who is not going to be baffled or overwhelmed with the contract process—is ideal.
Your agent will know about the various possible contingencies that can show up in a real estate contract—both those the seller might try to include and those that you might want to have based on your circumstances.
The agent can also write a proper contract on your behalf, which will make you look like a desirable buyer to sellers and their agents.
7. A buyer's agent will have the connections you need to get through the purchasing process.
There are a variety of professionals that may be needed to complete your transaction. Instead of having to spend your time tracking these people down— home inspectors, real estate attorneys and mortgage originators—you can leave the task to your agent.
He or she should have a list of trusted professionals that are known to be excellent to work with and can connect you with them immediately. The agent can be a fantastic resource for so many things before, during and after your purchase. Maybe you need a contractor, electrician, plumber, landscaper, painter, plumber or mover?
8. The agent will help you navigate emotional territory.
Real Estate agents are often associated with being therapists on the side. With so much riding on the line, it is normal to get emotional over a home purchase. You may really want the home. You may be stretching your finances to buy it. You may find the attitude of the seller irritating or even infuriating.
Business deals are best done with a cool head, so you need to avoid letting your emotions get the better of you.
Having an agent as a go-between is excellent for an emotional filter. Vent to the agent, and then move forward with razor focus.
Visit our website at obkyhomes4sale.com to search local active lisitngs in real time.
The OBKY Homes team will have your back as a buyers agent.
Contact us at 270-314-9952 or 270-570-1828